Every year comes with its style and 2021 isn't any exception. Coming on the back of a covid-19 ravished 2020, 2021 was welcomed with renewed hope and everyone wanted to feel better, happier, and more stylish than they did in 2020.
The world of fashion in 2021 saw innovations and creativity that cut across all sectors. The handbag industry was not left behind as people tried to bridge the gap between minimalism, sophistication, style, and efficiency. Different handbags offer different options and people went for the handbags that most suit their needs and the underlying fashion mood.
This article takes a look into the trending handbags of the season. It's not too late to hop on the trendy handbags train and this article will highlight all you need to know.
Shoulder Bag
Shoulder handbags have been around for a long time and they are a top choice for most people. A mini shoulder handbag combines minimalism and class to create a perfect handbag that is easy to carry around and which perfectly fits into every style.
You can check out Bob Oré's impressive collection of hand made mini shoulder handbag such as the Aexia smooth leather bag which is available in caramel, yellow, and black, and snake leather. You can also Jacqueline smooth leather Bag available in apricot and yellow.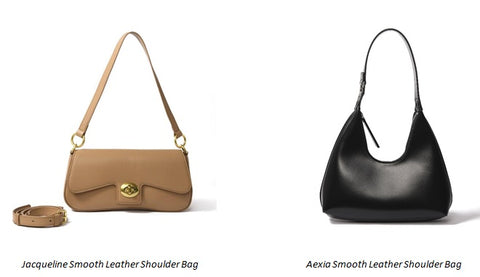 Moon Bag
This is one of the hottest handbags trends of 2021. With a unique circular design that distinguishes it from other bags, circular structure handbags are a top Favorite for fashionistas and those who desire a stylish look.
You can check out Bob Oré's  adorable handmade Naomi Moon Bag available in white, green, and caramel leather.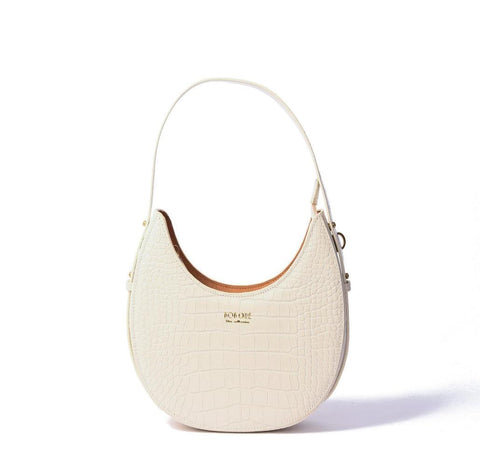 Smooth Leather Bag
Leather is a fashion statement that has stood the test of time, with a variety of materials and designs, the options for leather handbags are limitless. Smooth leather handbag is one of the most popular and classy variety of leather bags,smooth leather is aesthetically pleasing and take come on variety of designs, colors, and sizes, smooth Leather design is one of 2021 favorites because it's classy and it perfectly compliments all kinds of looks. No matter what you're wearing, you can never go wrong with a smooth leather handbag.
You can check out Bob Oré's delectable handmade Mila Bag Smooth Leather handbag available in haze blue, yellow, mustard green, and coffee. You can also check out Bob Oré's Aubrey Bag In Smooth Leather Khaki Bag.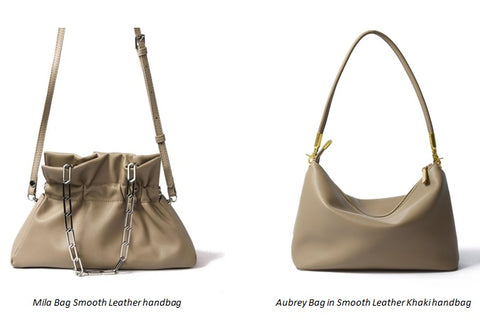 Handle Bags
In 2021, whenever you step out, you're bound to find someone holding a handle bag. Handle bags are 2021 top bag because of it's a hybrid of class, efficiency, style, and convenience. The handle makes it easy to carry and the flat bottom gives it a nice structure that's aesthetically appealing. The handle bag is definitely one bag you have to add to your collection.
You can check out Bob Oré handmade beautiful Evelyn Handle Bag In Canvas And Genuine Leather which comes in gray and white colors. You can also check out Bob Oré's Giselle Handle Bag In Embossed Leather available in white, brown, and black leather.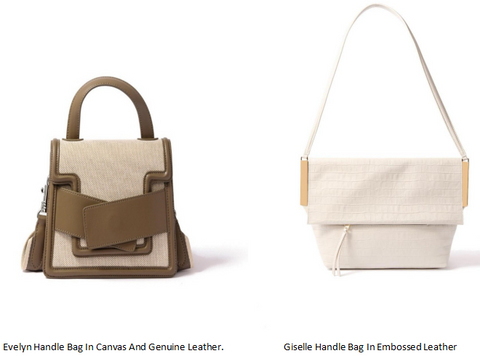 Cross Body Bag
While knapsacks are cool and go with some casual outfits, a cross-body bag is more sophisticated and serves both classy and casual needs, they come in different designs and shapes with their distinguishing factor being their long strap. For a chic Crossbody bag, you can check out Bob Oré's adorable handmade Riley Cross Body Bag In Smooth Leather.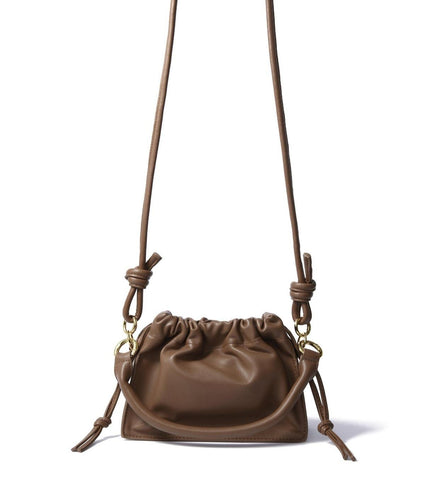 Croissant Bag
Croissant bags are the definition of fun, class, and a chic look. Hence it's no surprise that they are a top choice in 2021. This pastry-shaped bag with handle is easy to carry, stylish, and comes in variety of vibrant colors. This bag is as delicious as it sounds and several bug Fashion houses have designed croissant bag in recognition of its growing popularity.
If you want to add this trendy back to your wardrobe, you can check out Bob Oré's breathtaking handmade croissant bag which is available in in black, white, bright yellow, and caramel.