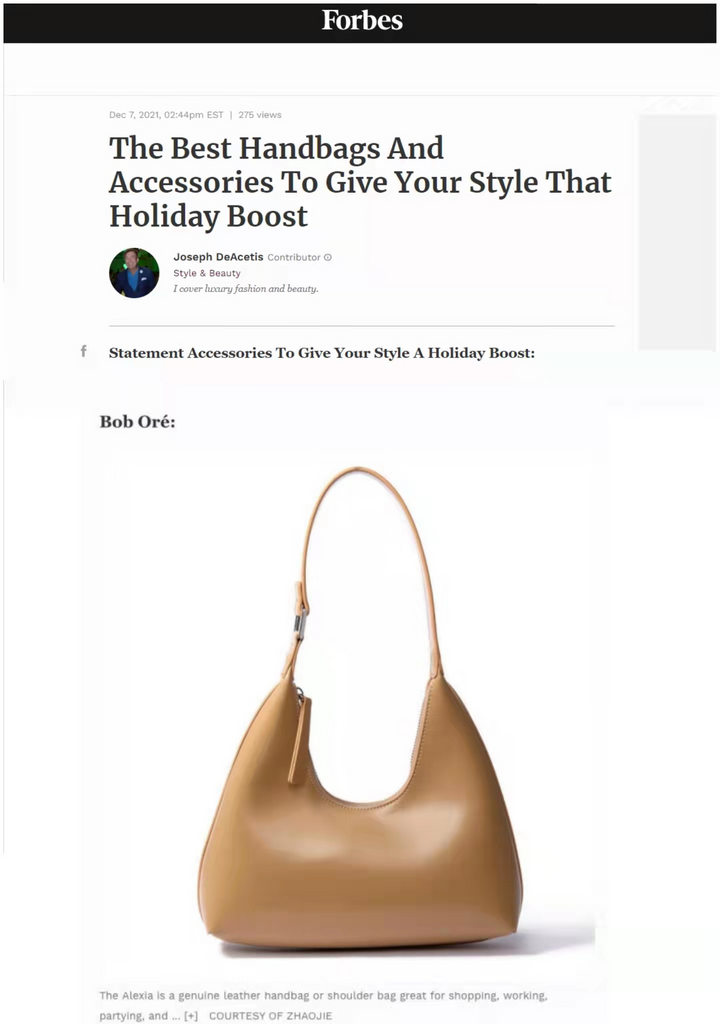 The end of the year is here and everyone is upping their fashion game for the end of the year festivities. Forbes the renowned magazine that is associated with class and success did a piece on the most stylish handbags for the end of the year and sitting pretty on the list is Bob Oré's Alexia smooth leather handbag.
The article tagged "Handbags And Accessories To Give Your Style That Holiday Boost" featured multiple accessories amongst which were a few handbags of which Boboré's Alexia smooth leather handbag was listed. In describing what made Alexia smooth leather handbag special, described it as an embodiment of functionality and minimalism. Its capacity to compliment all types of looks and occasions makes it a dynamic handbag. Speaking on the looks Forbes describes Bob Oré Blue Collection as paying one which pays significant attention to detail. The curve shape of the Alexia handbag makes it unique and the genuine quality of the leather gives it an exquisite design at an affordable price.
Bob Oré Blue Collection handbag has proven to be a favorite amongst shoppers and fashionistas who are looking for affordable yet unique handbags to spice up their wardrobe. If you have an eye for detail and quality and don't want to break the bank, then Bob Oré Blue Collection handbags are the best choice for you.